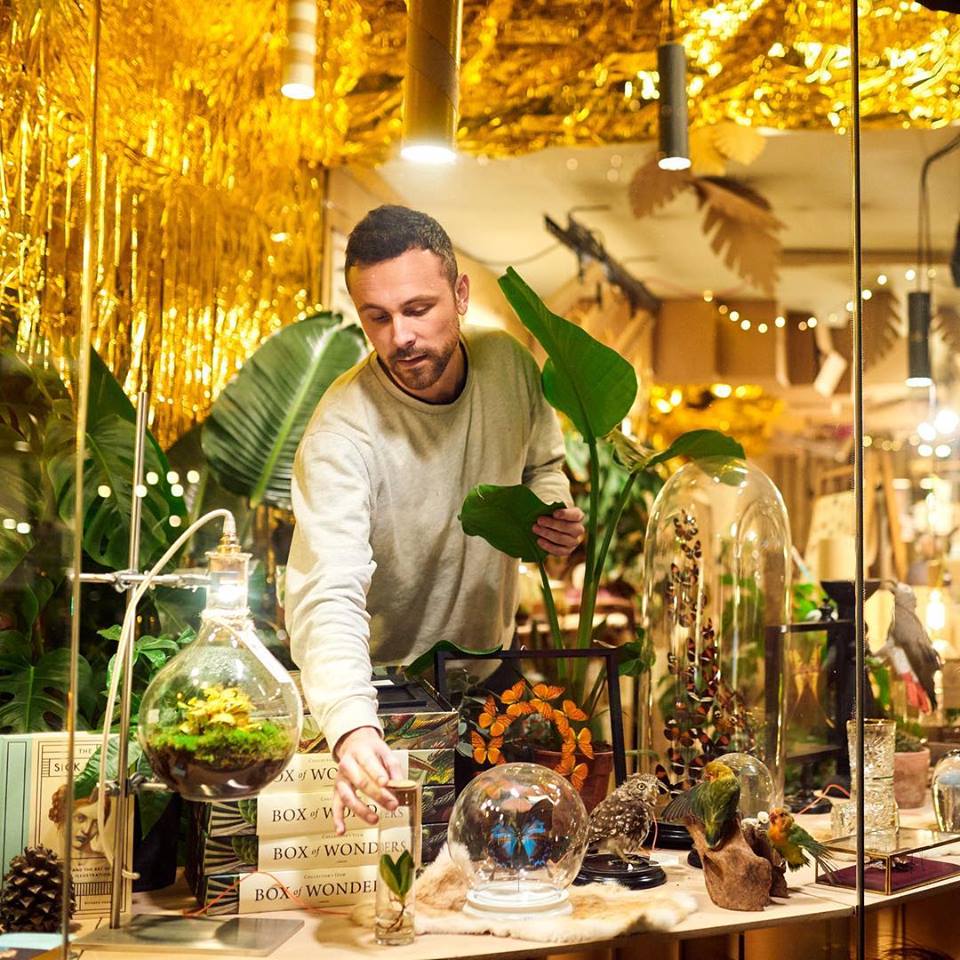 Opening hours
| | |
| --- | --- |
| Monday | 10:00 - 18:00 |
| Tuesday | 10:00 - 18:00 |
| Wednesday | 10:00 - 18:00 |
| Thursday | 10:00 - 18:00 |
| Friday | 10:00 - 18:00 |
| Saturday | 10:00 - 18:00 |
| Sunday | closed |
Our shop: Mechelsestraat 17, Leuven (Belgium)
Our atelier: Mechelsestraat 73, Leuven (Belgium)
Who we are
Jeroen Lemaitre is passionate about taxidermy, the art of preparing and stuffing dead animals and insects. In 2014 he started his own business in Leuven so that he could inspire others with unique creations. In mid-July 2018 the shop moved to the first part of the Mechelsestraat. The old place now only serves as an atelier.
Every day Jeroen and his team try to fascinate passers-by. In the shop you can meet Jeroen but also Inès, Julie or Luna. They are all ready to help you find the perfect gift for you, your family or friends. If you pass by the atelier a little further down the street (Mechelsestraat 73), you will see Frauke stuffing animals or Jeroen preparing insects. 
Cooperations
Jeroen worked, among others, with Fiftyfifty at the WY restaurant of Bart De Poorter, a starred chef. In 2016 he wrote a book with Thijs Demeulemeester 'Wonders are Collectible' (Lannoo), which according to De Morgen was the most beautiful illustrated book of the year. The second edition was released in December 2016. The English version is also successful in the United Kingdom, the book was selected by The Royal Academy of Arts in London.
In 2017 Jeroen decorated two cabinets for the exhibition 'The Beauty of the Beast' at Château d'Ursel. There were, among others, works by Jan Fabre, Wim Delvoye, Stephan Vanfleteren and Koen Vanmechelen.
Jeroen often works with his mother Frieda Florizonne, who is herself an artist. In this way they inspire and enrich each other. The result, some surprising works of art, is exhibited in the new shop.
"We make treasures for those who long for beauty, wonder and spectacle."